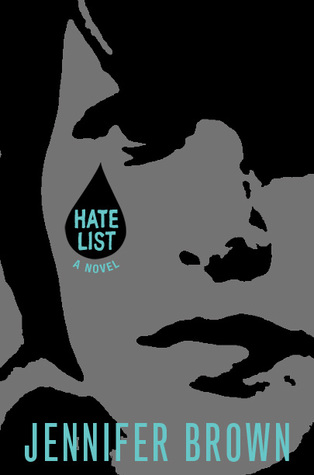 Whenever the subject of school shooting rears its head, someone has to point out that it's a topic for overly-privileged kids. The mere act of talking about privilege in this context is a display of a lack of empathy, not a clever critique of society. It also misses the point, and why school shooting became so iconic. To understand that you have to understand what a terror attack is.
A terror attack isn't one where people simply get hurt. Killing isn't even the main objective. Terror is communicative violence, its purpose is to attack an icon and make everyone connect that icon to the event. Notice that the most famous terror attacks are always connected to a major place. The twin towers aren't just big, but in an iconic place in an iconic city. The purpose was to make us always fear whenever we're near that ground, and many will be near that ground since it's so iconic. Terror attacks are meant to devastate us, to cause emotional damage far beyond the initial event.
Jennifer Brown generally takes the well-worn narrative of the school shooting, that of a bullied kid having his revenge on the world. Consciously or unconsciously though, she's aware of the meaning of a school shooting, its similarity to a terror attack. Her book isn't so much about bullying but about the devastating effect of a tragedy.
Although written in the typical form of a Young Adult novel – minimalist, first-person, a whole lot of reflection and emotional confession – the book tries to break outside its main character's head. In the end of the novel Brown wrote this was Valerie's story, and the structure may fit this but the content doesn't. She's a character as much as she is a window for us to witness the effect of tragedy on people.
Thankfully, Brown tries to grasp the complexity and psychology in the fallout of tragedy. Everyone reacts differently. Some stick to their old ways. Others radically change it. Some are angry, others become forgiving because what's the point? Tragedy doesn't make us into angelic beings. You actually can't predict what tragedy will make of us.
Brown doesn't manage to capture it with enough complexity to have impact. Only in the end there is a truly profound moment, one where the fragility of being human is captured. A short inscription on the grave of the shooter gets it. His grave is pushed aside with a small epitaph because he is the killer after all, but the killer had a mom who loved him after all. It echoes Susan Klebold's article, or any interview with a parent of a killer. Victims had families who will never be the same again, but the killer also had a family who loved him.
A good chunk of the book is about this, about carrying on knowing the person you loved is a killer. I wish Brown would've delved into this dilemma more deeply, but then again this is extremely difficult. The highlights are the moments where Valerie is allowed to reminisce about the good times, and where she's trying to connect what she knew of Nick to the violence. In these moments, despite the lack of character development, she finds some emotional punch.
Like many a Young Adult novelists, Brown's characters are driven by emotion, not a psyche that's unique to them. She has enough empathy that her characters react in various ways. Even the assholes who don't change, who become more asshole-ish still come off as human being. Their point of view is there in front of us. Sure, it sucks for Valerie, but it also sucks for the father. His character is the most interesting since he's supposed to be the least sympathetic – the father who abandons his family for a younger woman. His behavior never goes against this archetype, but in subtle moments we're allowed to understand him and why he'd go after someone younger.
The portrayal is complex because of the variety of reactions. The problem is these are just reactions floating around, not tied to anything. Those few who get developed don't end up as anything interesting. Nick is a typical sexy outcast – thin, listens to Rock music and can quote Shakespear. Bullying in this novel isn't quite convincing, since Nick too often plays like a sexy mysterious guy. It's not overdone, but nothing about him is especially weird. Bullies seek the weirdo, the one who isn't flamboyent, doesn't rebel and doesn't have anything to offer but weirdness.
Likewise, it's hard to think of what we learned about these characters. They're human enough, but the complexity is too vague. It's all outlines which are good enough, but I'm left here constructing their psyche. For once, minimalism betrayed the story. This story needed some inspiration from Dreisser, long slow moments that show who they are beyond the tragedy. Brown focuses so much on the effect of tragedy she creates people who have no lives outside of the tragedy. It's only half the work.
It's a shame, because otherwise Brown proves to be more capable than her peers. YA has a lot of talented writers, but they capture the spirit, the energy of youth without enough depth. These are enjoyable books, but mostly as research material before you write your own. Brown does a little better by widening her perspective, and so the novel is not just the story of Valerie but of everyone and how they deal with grief, how they cope with the tragedy. If only we could get a little deeper underneath these reactions, if only we could hear more than just their voices but let us walk in their shoes. I can't tell if Brown doesn't try or is just in incapable, but widening her reach is enough to give this novel extra emotional punch.
Hate List is not a total classic in the genre, but it deserves some respect in it. Many authors could learn from Brown's wide reach, and the topic of school shooting gets a respectful treatment for once. Perhaps Brown is not just good enough to reach those heights, but she knows which mountains to climbs, what to do and so the novel has far more good in it than bad.
3 out of 5